Which Film Should Win Best Picture? - A Gamma Debate
edited by Alexandre Crepeaux
If there's one thing DeKAs like better than making and watching movies, it's debating them. With the Oscars approaching, we asked eight Gammas to argue for their pick for Best Picture, and on February 24th, we'll see which writer gets to see their film take home the big prize. Read the arguments, and join the discussion in the comments below!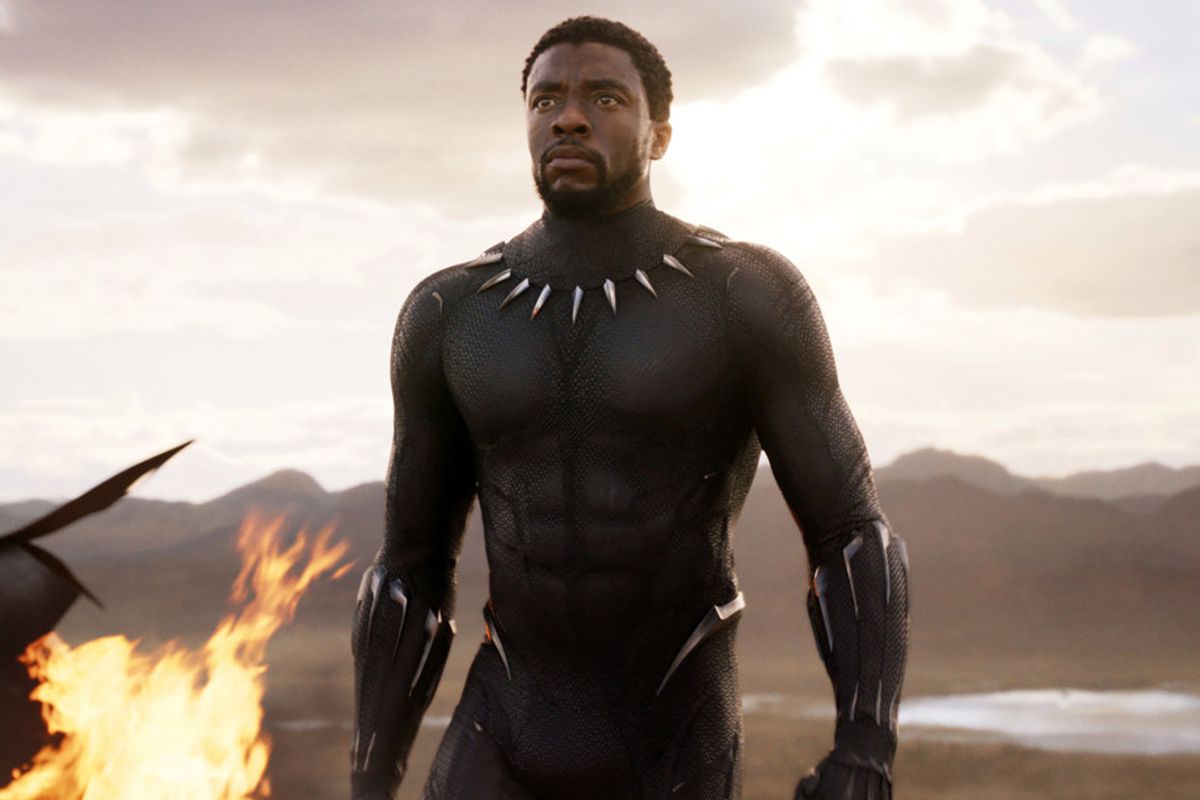 BlacKkKlansman by Alexandre Crepeaux
Spike Lee's BlacKkKlansman, based on an outrageous true story, is the work of a master filmmaker with so much to say. He packs every frame, plot point, and character beat with meaning and righteous fury, indicting forms of racism large and small, hidden and overt. The acting, especially Adam Driver's portrayal of Flip Zimmerman, consistently matches Lee's wild and entertaining tonal shifts. As Lee tells it, the story of Ron Stallworth, a Black policeman in Colorado, is by turns inspiring, infuriating, and reflective of issues that have still yet to be solved in American society.
This film is shockingly experimental for a Best Picture nominee; many scenes are abnormally long and driven not by onscreen conflict but by Lee's ideas about conflicts of the past (such as Kwame Ture's rally and Harry Belefonte's recounting of the lynching of Jesse Washington). The opening and closing scenes of the film deliberately shock and confuse the viewer with regards to when they take place, and footage of Gone with the Wind and Birth of a Nation puts BlacKkKlansman immediately in conversation with these previous works. All these elements add up to reveal Lee's profound argument: racism never disappears. It evolves into new, ever more terrifying forms.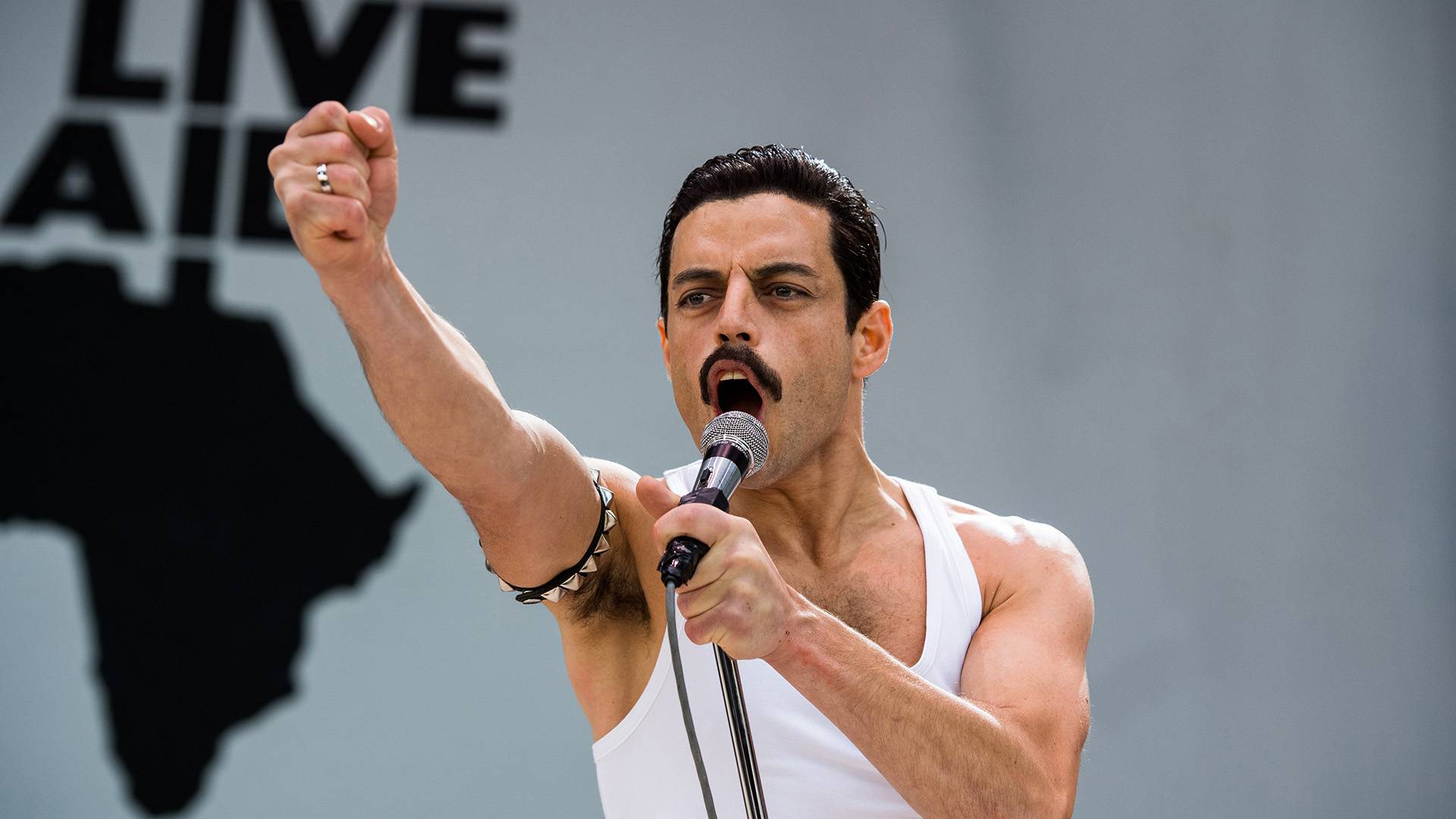 The Favourite by Fletcher Peters
Standing up against his previous works The Lobster, The Killing of a Sacred Deer, and Dogtooth, Yorgos Lanthimos' newest film, The Favourite, happens to be his tamest — but also his best yet. One of the masters of the "Greek Weird Wave," Lanthimos deserves recognition for this triumph of manipulation, honesty, and racing ducks.
The screenplay, set in 1708, drives Queen Anne and her lovers, Abigail and Sarah, into a wonderful mess of competition. The dialogue is striking, dark, and comedic, like Lanthimos' previous films. A hint of pure bluntness provides the film with some of its most intriguing lines, from Sarah's quips about badger makeup to her muses about the honesty within love. On a technical note, The Favourite stands out with its stunning cinematography. Many scenes are crafted with a fish-eye lens, creating sweeping hallways and gaudy bedrooms. The costumes are works of art at times, but in the more mellow moments, they help the audience to see the development of the characters. When Queen Anne has flare-ups of gout, she is seen in a messy gown and robe, and as Abigail progresses from maid to lady, her outfits become flashier and flashier. Lanthimos has finely crafted each aspect of the production. With 10 Oscar nominations, including three actress nominations, Best Screenplay, and Best Director, The Favourite has a fighting chance at taking home the Oscar for Best Picture.
Black Panther by Alec Cohen-Schisler
Black Panther, an inspiring and record-breaking achievement, has solidified itself as a blockbuster standout, with some of the Marvel Cinematic Universe's best acting, directing, cinematography, music, production design and VFX. The Oscars are often associated with worthy dramas like Spotlight or 12 Years a Slave, but winners like Avatar, Gravity, and last year's The Shape of Water prove sci-fi and fantasy aren't necessarily an outside bet for Best Picture. Meanwhile, box office success hasn't ruled out winners like Titanic and Braveheart. Genre flicks can and should win the headline award.
Ryan Coogler's diverse and poetic film is a cultural phenomenon — and the Oscars love a cultural phenomenon (Gone With the Wind, The Sound of Music, and Titanic, to name a few). However, the biggest thing standing in Black Panther's way is its genre; it is the first superhero movie has ever nominated for Best Picture, succeeding where famously snubbed films The Dark Knight and Wonder Woman couldn't. If the Academy needs an excuse to get over their squeamishness about superhero movies, all voters need to do is look at the film's 97 percent Rotten Tomatoes score and 88 Metascore to have those tastes validated. Black Panther made history as the first superhero movie win the award for Outstanding Cast at the Screen Actors Guild Awards, and it's time for the Oscars to follow suit.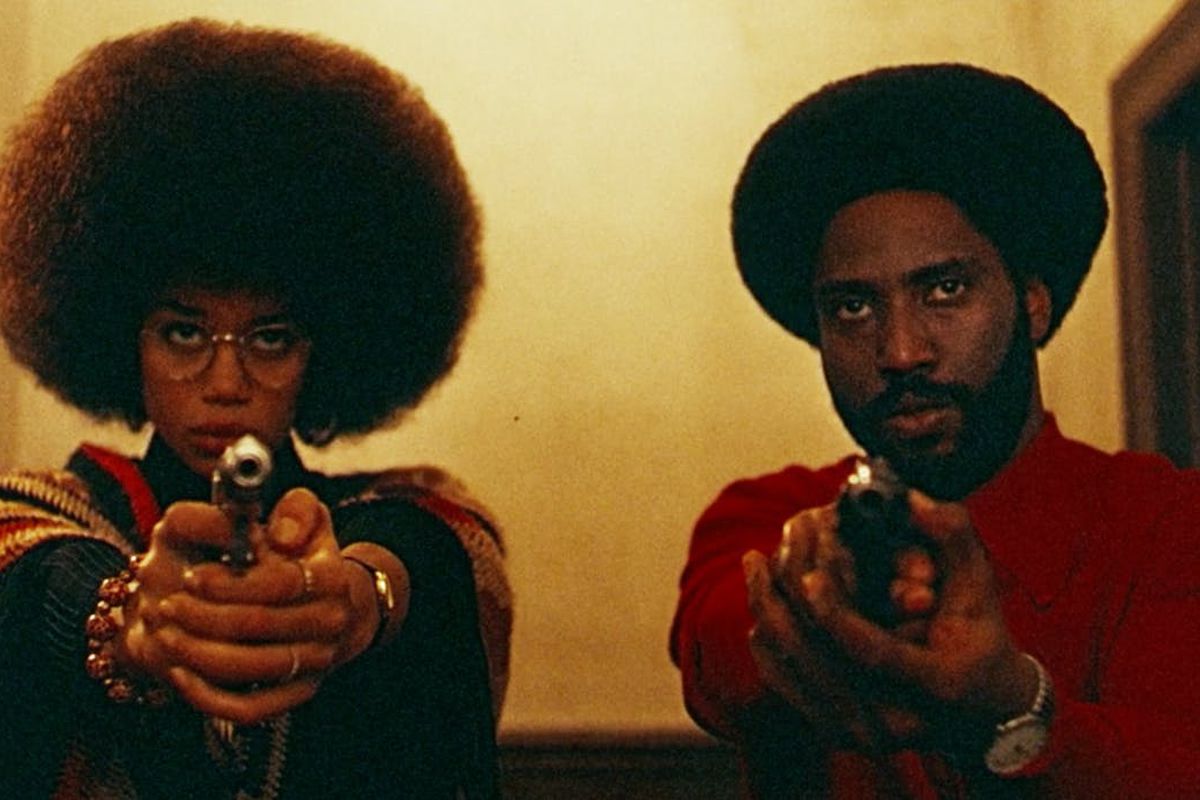 Bohemian Rhapsody by Riya Thapar
Live rock concerts are a fairly expensive affair, but then so is going to the movies these days. Built around the best rock concert of all time, Bohemian Rhapsody is a wild ride filled with recording studio rows and iconic concert recreations (because we all know it's better on the big screen). Most importantly, it's the story of a young gay man who became a legend of modern music. While not as lauded by critics, Bohemian Rhapsody is most certainly a crowd-pleaser, much like Queen itself.
Following the early years of the iconic rock band, this film features some fantastical true facts and some falsities, but all is forgiven because there isn't a boring beat. Featuring what is arguably this year's seminal performance, we quickly forget that Rami Malek is behind the teeth, and suddenly we're watching Freddie Mercury enchant thousands of screaming fans at Live Aid, along with everyone in the theater. Garnering five Oscar nominations, Bohemian Rhapsody has accomplished a great deal, but more than that it has inspired thousands of pre-teen girls to obsess over a band whose music is actually good, and has reminded the rest of us of what Queen really means: Be Fearless. Here's hoping a fabulous film takes home some Academy Awards!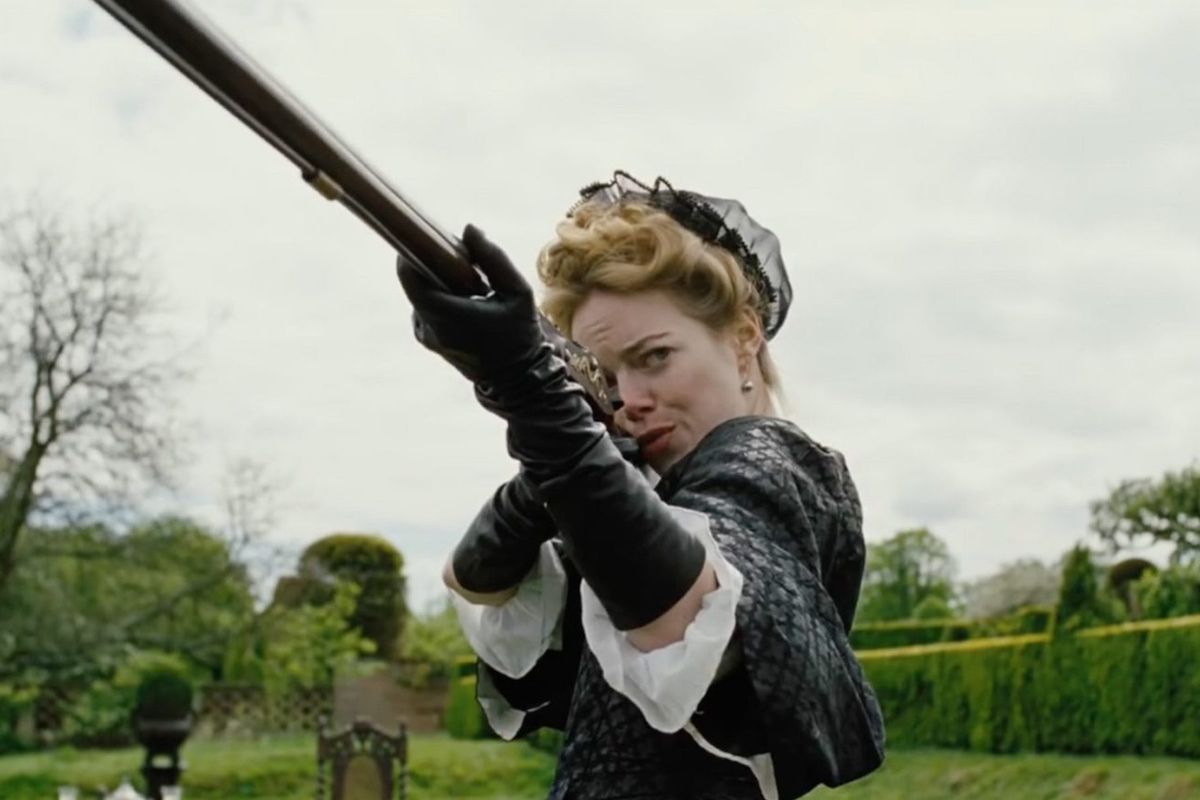 Green Book by Julia Termulo
Many critics have expressed that Green Book adds little to the discourse on race relations during the 60s. But who's to say that it must? Green Book's take on issues of class and race are not new, nor are they very provocative—but at the very least, they're nuanced. Both Mahershala Ali and Viggo Mortenson give incredible performances that portray virtuous but very flawed characters with sometimes subtle, sometimes overt bigotry. That is why Green Book should be commended for its ability to showcase such racial microaggressions in a way that is simple, but accurate and profound. The movie's playful tone makes for a much-needed safe haven from media today, which can oftentimes be too political to be enjoyable.
Visually, the film is absolutely gorgeous. It would seem difficult to make a road trip look appealing, that is exactly what the production and costume designers achieve in this film. The beautiful, teal-colored 1962 Cadillac Sedan DeVilles that facilitates Ali and Mortenson's journey to the South and, figuratively speaking, enlightenment is reason enough for an award. Green Book is a wonderful example of how feel-good entertainment can follow a traditional cinematic storyline while still speaking volumes to true human nature and connection.
Roma by Carly Mattox
Alfonso Cuaron's filmography includes a high-budget space adventure, a post-apocalyptic character drama, and a Harry Potter film. The Mexican director's most recent film is perhaps also his most personal — Roma, a delicate black-and-white depiction of the life of a housekeeper and the family she tends to in 1970s Mexico City. The film's first scene features many elements which expertly presage its later themes. Cuaron doesn't waste his opening credits — instead, he uses them to cue the viewer into the soundscape of the film. A mop scrapes soap and water across a tiled floor, and all we see is the swift flow of the water, the clouds of bubbles, and all we hear is scratch of the mop against stone. In the sky reflected in the pool of water, we see a plane pass overhead. The scene is simple, yet effective — as is the film that follows.
The subject matter and style of the film recall one of Cuaron's earlier works, Y Tu Mama Tambien, moreso than his later wide releases like Harry Potter and the Prisoner of Azkaban — the film's focus on the characters, rather than plot or special effects, is unique both in Cuaron's recent filmography and among the film's fellow Best Picture nominees. The film features a cast of unknowns, including breakout star Yalitza Aparicio, which also sets it apart — despite the lack of star power, the film garnered 10 Oscar nominations, the most of any other Best Picture nominee besides The Favourite. A film like Roma comes along in Hollywood only once in a while, and the praise and attention it is receiving is well-deserved.
A Star is Born by Tyler Warren
A Star is Born is a reimagining worth watching, unlike so many reboots and belated sequels this season. Director, producer, writer, and star Bradley Cooper puts in an artistic effort that mirrors some of the early auteur efforts of 70s and 80s icons like Coppola and Spielberg. Many of the film's criticisms focus on the similarities between Lady Gaga and Ally, but Lady Gaga brings depth to a role that easily could have become a stereotype, and she fills it with color in combinations we haven't seen before.
The story and the stellar ensemble cast take this reimagining to new levels. Sam Elliott inhabits his role the way all supporting actors should, packing the emotional punches needed to carry the story home. Everything about this movie is a reinvention of old Hollywood, shaped in a way that speaks to the positive changes in representation this industry is headed in, while also continuing with the quality of storytelling we've all come to expect and enjoy from our current cinema.
Vice by Liz Shilling
With Christian Bale's incredible transformation and a groundbreaking script, Vice is a political film like no other. It's clear from the beginning that McKay is taking a side against Cheney, simply by telling his life story and leaving it up to you to decide for yourself whether or not you believe that Cheney was as despicable as some claim he was. Vice will inform those unfamiliar with George W. Bush's presidency that our 43rd president was, effectively, Dick Cheney, hiding behind a dimwitted Bush.
Vice is an incredible film and a perfect choice for Best Picture. The script is thought-provoking and smart while peppering in just the right amount of comedy. The story details much of Cheney's life, beginning when he drops out of college and following his ascent in the GOP ranks to, finally, the Vice Presidency. The filming style is choppy and the editing is very McKay: a good mix of characters talking directly at you and then all of a sudden to each other, while still maintaining a sense of sincerity throughout the scene. You don't want to look away, and you can't, because the action is constant. Overall, this film is impactful and a fantastic way to be educated on the Bush administration. It isn't mean or distasteful, but it is factual, and will shock audiences with how much history they never realized they didn't know.